It's hitting that point in the summer where your children may start getting a little restless. Now in particular, since summer camps may not be happening and returning to school is up in the air, boredom is at an all-time high. Not anymore! If you sense a little dullness in your children's days, perhaps they would like to conduct a science experiment! Here are five ideas for science experiments to try.
The kids will love nothing more than watching something explode (safely, of course). This Elephant Toothpaste Experiment by There's Just One Mommy is hilariously named because it mimics toothpaste, but the amount that an elephant might use! However, it's really just liquid dish soap and some food coloring. This experiment can get a little messy, so be sure to complete it outdoors for easy cleanup!
Blow your kids away with this experiment by How Wee Learn — turning milk into plastic! All you need is milk and vinegar. You can even use cookie cutters to make your plastic into a fun shape or food coloring to turn it whatever color you want. It's almost like a magic trick!
This simple experiment by Team Cartwright will teach you a few different ways to make crystals at home! Keep in mind, in order to make crystals you need boiling water, so you may need to help out your kids with this one to be on the safe side. Using either Borax, sugar, or salt, added into water, you'll have beautiful, homemade crystals in no time. Crazy how science works, right? Plus, your kids will have something shiny and new.
This science experiment by A Dab of Glue Will Do couldn't get easier, using only a plate, warm water, and M&M's. Simply line the plate with M&M's in a circle, pour water into the middle of the circle, and watch a beautiful piece of art form right in front of your eyes! Kids will love this simple experiment — and with little cleanup, you will too!
This experiment by The Best Ideas for Kids requires magic markers, a paper towel, water, and two cups. Have your kids make a couple of hypotheses of what might happen, and then give it a whirl! They'll enjoy watching their rainbow grow, aka the color from the markers spreading across the paper towel. Kids can even customize the colors to whatever kind of rainbow they'd like to see!
Whether it's too hot to play outside or it happens to be a rainy day, these science experiments are a great way to solve the midsummer boredom. Perhaps you could start doing one each week so that your kids not only learn about science, but also have a fun activity to anticipate!
---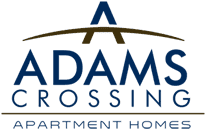 Adams Crossing provides residents with the top affordable luxury apartments in Waldorf. We love offering fun and useful information to our residents, helping them to enjoy all that apartment living in Charles County has to offer. Schedule a tour with one of our marketing professionals to see why we're a 2019 Top Rated apartment community through ApartmentRatings!