May is coming to a close, but there are still plenty of tasty fruits and vegetables that are in season. Now that it's getting warmer, there's no better time to grill fresh vegetables or indulge in fresh fruit. How do you know what's in season? Check out the best produce to buy in May.
Asparagus
Asparagus is a delicious vegetable that can be prepared in many different ways. Whether you steam, sauté, or grill it, you can play up this vegetable however you like. Additionally, it has many health benefits! It's a great source of fiber, while also packed with vitamins A, C, E, and K. Asparagus can also help prevent cancer, as it is rich in glutathione, a detoxifying compound that can break down harmful compounds. Enjoy a tasty vegetable side dish, while reaping its many health benefits!
Bananas
Bananas are a fan favorite when it comes to fruit. While they are tasty year-round, they are in-season in May! Use bananas in smoothies, "nice cream," banana bread, and more. Of course, they are delicious on their own as well. Additionally, they are high in potassium, which is good for your blood pressure and heart health. Grab a banana for breakfast, or eat one as an afternoon snack.
Corn
Corn is a delicious summer vegetable. It is the perfect addition to any summer dinner! Grill your corn on the cob for a delicious, crisp flavor, or use it in a crab boil. On the other hand, use the kernels to create a delicious corn salsa. Additionally, corn helps to promote healthy skin because it contains vitamin C and antioxidants that increase the production of collagen. Don't forget to add this to the cart next time you get groceries!
Mango
There's nothing quite as satisfying as a ripe, juicy mango. While you can purchase mangos year-round, May is the best time to find them! How do you know if it's ripe enough? Give it a gentle squeeze! If it gives slightly, it's ready to eat. Mangoes are also good for your skin and can help to boost immunity due to its high amount of vitamin C.
Vidalia Onions
Vidalia onions are sweet and flavorful, and they can be used in a variety of different dishes! These tasty onions are grown in 20 South Georgia counties. They can only be grown in specific areas, so the Federal Marketing Order No. 55 was established in 1989 to designate where they are grown and help with research for these special onions. While sweet onions can be grown anywhere, Vidalia onions can only be grown in Georgia! Don't miss out on these tasty onions this season.
There are plenty of other fruits and vegetables that are in season. This list is just to name a few! Produce is a great way to ensure that what you're eating is healthy. Many different types of produce provide a variety of health benefits and can be prepared in many different ways. Switch it up at the store this month, and try some of the best in-season produce!
---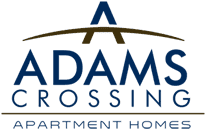 Adams Crossing provides residents with the top affordable luxury apartments in Waldorf. We love offering fun and useful information to our residents, helping them to enjoy all that apartment living in Charles County has to offer. Schedule a tour with one of our marketing professionals to see why we're a 2019 Top Rated apartment community through ApartmentRatings!