Unfortunately, the pandemic has impacted many locally-owned shops and restaurants. In addition to the pandemic, we are also in the midst of a pivotal time in history for racial equality. There are many ways to support this movement, but one of the simplest ways to get involved is by supporting black-owned restaurants, shops, and more. If you're interested in making an impact in not only the local economy but also the course of history, there are plenty of black-owned businesses in Waldorf that you can try.
Charles County's first-ever nano-brewery, Patuxent Brewing Company offers a variety of refreshing beers that will please any beer drinker. Although they aren't currently open inside, you can still get your beer to go! From hoppy IPAs to crisp pale ales and lagers, Patuxent Brewing Company carries many unique beers on tap. Order online, choosing from beers like their 301 Pale Ale, Red Rooster Amber Ale, or Brotha Bear's Stash Honey Blonde. Can't decide which beer you want? You can even mix and match! Place your order online today.
If you're looking for a new restaurant to try, look no further than The Cut Bar and Restaurant. Whether you're looking for a juicy burger, flavorful chicken, or a tasty seafood dish, you'll find it here. In addition to their mouth-watering main dishes, they offer a variety of sides from french fries and onion rings to mozzarella sticks and hush puppies. With all these tasty options, it's hard to choose! However, no matter what you decide, it's sure to be delicious.
For a fresh, seafood feast, head to Shark Bar and Seafood House. Not only do they offer dishes featuring rich, Cajun flavors, but also top-notch customer service and a sleek, modern environment. Start off your meal with one of their many appetizers like crab dip or calamari. Whether you choose to indulge in a seafood boil or a po'boy for your main course, there's something on the menu for everyone. Pull your meal together with one of their many unique cocktails from the bar. Order online today!
There's nothing better than barbecue on a warm summer evening. If you're looking for a place to get some, you're in luck! Stop by Lefty's Barbecue Unlimited. Since 1989, they have been crafting deliciously fresh meals and signature sides. From delectable appetizers to seafood, ribs, sandwiches, and platters, there is plenty to choose from! For delicious, home style cooking, place your order at Lefty's Barbecue today.
Whether you're looking for some local brews, a seafood meal, or a delectable, homestyle dish, there are plenty of places near Adams Crossing Apartments to choose from! Not only will you enjoy a delicious meal or a cold beer, but you'll be supporting local black-owned businesses in Waldorf!
---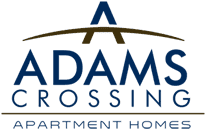 Adams Crossing provides residents with the top affordable luxury apartments in Waldorf. We love offering fun and useful information to our residents, helping them to enjoy all that apartment living in Charles County has to offer. Schedule a tour with one of our marketing professionals to see why we're a 2019 Top Rated apartment community through ApartmentRatings!