Being outdoors in the fall is a beautiful time, as the days of humidity are behind us and beautiful fall colors paint the trees. If you don't typically spend a ton of time outside during the fall, it's the perfect time to try. November 17th is National Hiking Day, and November 19th is National Camping Day! Whether you like to hike or camp, visit Cedarville State Forest. If you're looking for hiking and camping near Waldorf, this is the perfect setting.
History of Cedarville State Forest
Located in Prince George's County, this part of Maryland was once inhabited by the Piscataway Indian Tribe in the winters because of its mild temperatures. The Zekiah Swamp waters also run through the forest for 20 miles. In 1930, the Maryland Department of Natural Resources, Forest, Park, and Wildlife Service purchased the land. It was originally 2,631 acres but it has been expanded to 3,510. In 1933, the Civilian Conservation Corps created roads and trails for future access to the area.
Exploring the Trails
Marked trails span 19.5 miles long at the Cedarville State Forest and are open year-round from sunrise to sunset. On National Hiking Day (November 17th) head to the trails for a peaceful day in nature. Most of the trails are pretty simple and only occasionally steep, so you can bring the whole family. Keep in mind, the trails can get slippery when they're wet! With 5 different trails, each color-coded and a different length, you can choose the trail that suits you best. Learn more information about trail specifics here.
Visitors can enjoy camping at Cedarville State Forest seasonally from April to October. Make a reservation for Youth Group camping, or go with your family. Additionally, they also offer equestrian camping for those who are interested, as equestrians are welcome to share the trails with pedestrians. Campsites include a picnic table and a fire pit, and a bathhouse is centrally located. Cedarville State Forest serves as a convenient location for camping near Waldorf during the warmer months. Although you can't celebrate National Camping Day here on November 19th, you can always plan ahead for future camping trips! For more places to camp around Waldorf, check out our blog HERE.
---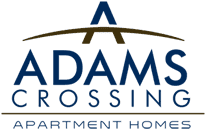 Adams Crossing provides residents with the top affordable luxury apartments in Charles County. We love offering fun and useful information to our residents, helping them to enjoy all that the holidays in Waldorf have to offer. Schedule a tour with one of our marketing professionals to see why we're a 2018 Top Rated apartment community through ApartmentRatings!