This upcoming weekend is Easter, but things may be feeling a bit different than normal. While we are all practicing social distancing, it is likely that your typical Easter plans will not go accordingly. However, there are plenty of ways to make the most of it! Try these Easter crafts for kids to get everyone in the spirit for the Easter Bunny.
If you have leftover egg cartons, don't let them go to waste! Use them for Egg Carton Flowers by I Heart Arts n Crafts. Your children will love picking their favorite colors and mixing them up to create their perfect flower. Once the paint dries, use a straw to create the flower stems, and use a colorful pom-pom for the center of the flower. Hang your child's flower up for display once it's complete!
In just 20 minutes, your children will craft beautiful, tie-dyed, butterflies! This craft by Mas & Pas is exciting for children to try. They will freely draw whatever designs and colors they want onto the coffee filter, and then water is dripped over it. This results in a tie-dyed, colorful look that appears right before your eyes! You'll want to give this craft a try.
Your children will love their brand new, no-sew sock bunny! This adorable craft by Dynamic Dad uses only a few materials and of course, does not require sewing. Let them choose the sock they want to use, and craft away! In no time, they will have their new favorite stuffed animal.
If you're not afraid to let the kids get a little messy, this will be a fun craft to try! A craft by Typically Simple, these Shaving Cream Easter Eggs are fun to make, and each one is unique! Children can add any color they want to their Easter eggs, and the result is a beautifully crafted marbled egg. Once dried, display their creations around your home!
These Easter crafts for kids are a perfect way to spend this weekend! Your children will love a change to their routine with a fun and unique craft to get them in the springtime mood.
---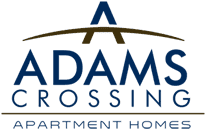 Adams Crossing provides residents with the top affordable luxury apartments in Waldorf. We love offering fun and useful information to our residents, helping them to enjoy all that apartment living in Charles County has to offer. Schedule a tour with one of our marketing professionals to see why we're a 2019 Top Rated apartment community through ApartmentRatings!