Now more than ever, we could all use a little holiday cheer. With this in mind, have you done any of your shopping yet? For gift ideas that everyone will love, check out our guide to the best 2020 stocking stuffers!
We all know that one friend or family member who must listen to music no matter where they go. The beach, at work, in the car, and even in the shower — their love for music knows no limits! If this is the case, they need a speaker that can help them keep the music playing. The JBL CLIP 3 is the perfect gift. Mini, portable, and waterproof, this speaker can go just about anywhere. The music lover in your life will be happy to know they'll never have to cut off their tunes!
For the wine drinker in your life — and let's be honest, there's probably more than one! — get this Brumate Wine Tumbler! With a wide color selection, from Rainbow Titanium to Glitter Rose Gold, they'll love to sip their wine in style. Not to mention, it will keep their wine chilled wherever they go!
If you know someone who considers coffee its own food group, a hand-held milk frother is the perfect stocking stuffer. This tool will save them a few trips to the coffee shop, making even home-brewed coffee feel like a treat. They'll be able to whip up cappuccinos and lattes from the comfort of their kitchen.
If there's one thing that dog parents hate, it's leaving their furry friend at home alone. Give them some peace of mind with a Furbo! This dog camera allows them to have eyes on their dog at all times, near or far. Check in on them, talk to them, and even give them treats at the click of a button. Receive alerts when your dog barks, when there's movement, if a person enters the frame, and even when your dog is ready for a selfie! The dog parent in your life will be put at ease with this neat device.
For the one with all of the gadgets, a 3-in-1 charging station will be extremely helpful! After all, it can be difficult to charge an Apple Watch, iPhone, and AirPods all at once. What do you do if they all die at the same time? With this 3-in-1 charging station, you don't need to worry. Juice them all up at once!
With these ideas for the best 2020 stocking stuffers, you can now get a start on your holiday shopping! No matter who you're shopping for, there's a gift that will perfectly meet their needs.
---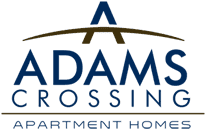 Adams Crossing provides residents with the top affordable luxury apartments in Waldorf. We love offering fun and useful information to our residents, helping them to enjoy all that apartment living in Charles County has to offer. Schedule a tour with one of our marketing professionals to see why we're a 2019 Top Rated apartment community through ApartmentRatings!