It's the most wonderful time of the year! If you're looking for a fun way to get your family in the spirit, look no further. There are plenty of ideas for Christmas crafts for kids! Doing crafts as a family makes for a fun tradition that everyone will look forward to in the years to come, creating crafts that become keepsakes during the holidays. For inspiration, check out some of these ideas we've compiled.
This cute craft is simple to make, but creates an adorable result! Using different shades of green and brown ribbon, tie pieces around a stick to create a Christmas tree look. Once you have completed the craft, you can hang it on the tree as an ornament! This can even help to teach your kids how to tie if they don't already know how to do so.
Be ready to get a little messy, but the kids will love it. This idea for Footprint Reindeer comes from Emma Owl. You can send them out as Christmas cards, or keep it as decor for the holidays. Let the kids paint their feet (or of course, you can) and have them step right onto the paper. Then, decorate with googly eyes and a pom pom nose for an adorable card.
One of the oldest crafts in the book, paper snowflakes have been a fan favorite for years. Rumor has it, if you put one under your pillow the night before a chance of snow, it will snow! Whether the kids are hoping to have a day off school, or you simply want a way to spend time together while crafting for the holidays, try these paper snowflakes. Through step by step photos or video instructions, Red Ted Art will have you and your kids on the way to the perfect paper snowflakes.
If you have kids, you know that slime is all the rage. Why not try making Candy Cane Slime? This recipe from The Best Ideas for Kids adds a twist to the slime that gives it a sweet, candy cane scent. Make it red and glittery with red glitter glue, giving it a true, Christmas feel. Your kids will be entertained for hours and you'll have fun making the slime!
When setting out warm, chocolate cookies and cold milk for Santa, we can't forget about the reindeer! Kids will love setting out reindeer food for Santa's crew. Sprinkle the reindeer food into the flower pots on your porch or patio to help lead the way for Santa. Additionally, add this magical poem into the bag to get the kids excited!
There's no better way to get into the spirit than spending time doing holiday activities with friends and family. Spend the day crafting with your kids to prepare for the most wonderful time of the year with these Christmas crafts for kids. Happy holidays! For more on children and the holidays, read our blog: How to Get the Most Out of Your Children's Presents!
---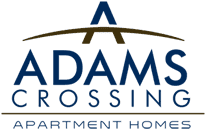 Adams Crossing provides residents with the top affordable luxury apartments in Charles County. We love offering fun and useful information to our residents, helping them to enjoy all that winter in Waldorf has to offer for the holidays. Schedule a tour with one of our marketing professionals to see why we're a 2018 Top Rated apartment community through ApartmentRatings!