Given the recent happenings, many of us have children out of school and must also work from home. With that being said, those two scenarios don't always combine well! Whether you're working from home or are simply trying to keep your kids from going crazy cooped up inside, we have some ideas. In fact, there are many ways to entertain your children during these uncertain times!
Make a Schedule
If you have children who are younger, it may be a good idea to print out a schedule for the day so they have some structure. Write it down or put it on a poster to make things fun. Additionally, this will help you get done whatever it is you need to do as well. Add items to the schedule like schoolwork if they have it, crafts, lunch, and snacks. Additionally, include some time for indoor or outdoor exercise so that children can release their energy! In keeping on a schedule, your children will feel at least some sort of structure and will be inclined to follow these rules, as if they're in school.
Make Time for Fun
In accordance with your schedule, be sure to include playtime or "recess." If it's nice outside, send your children out with a chalk bin to decorate the sidewalks with uplifting messages and colorful pictures. On the other hand, you can get out board games or other toys for indoor play. Instead of getting out all of the toys and games all at once, implement a rotation system to avoid chaos. Of course, you can join in on the fun, but if you have work to do, it's okay to decline every once in a while!
Limit Screentime
While it's easy to let your children play on the electronics so that you can accomplish your work, it's important to monitor truly how much time they spend. To combat this, set a limit as to how long they can play on the computer or on other electronics. Another way to limit this is by adding reading time into the schedule. Even if it's just 30 minutes, it's important to set aside times to crack open a book and set down the phone or iPad!
Movie Marathon
If all of your children's schoolwork is done for the week and the weekend approaches, host your own movie marathon! Make popcorn, grab some candy, and have your children pick from a few different movie options. Before the movie, it might be fun for your children to make a fort to watch it in. Word on the street is that Frozen II is on Disney+, so maybe it's time for a Frozen marathon!
In addition to the ideas above, Charles County Public Schools has gathered online resources with instructional activities for students to do at home. Click HERE to find these resources for elementary, middle, and high school students.
Although this is a troubling and confusing time, we can all do our part by social distancing. Stay in your apartment or in open spaces outdoors, and enjoy some time with your family. These ways to entertain your children and help them maintain some structure can help! For tips on working from home, check out our blog HERE.
---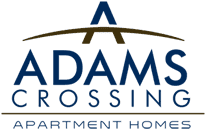 Adams Crossing provides residents with the top affordable luxury apartments in Waldorf. We love offering fun and useful information to our residents, helping them to enjoy all that apartment living in Charles County has to offer. Schedule a tour with one of our marketing professionals to see why we're a 2018 Top Rated apartment community through ApartmentRatings!