Labor Day has come and gone, and kids are back to school, whether in-person or virtually. Soon enough the leaves will change and the air will become crisp, and you know what that means — fall is near! Halloween, beautiful foliage, and of course, fun fall activities make autumn the favorite season of many. What will you do to get into the fall spirit? Get some inspiration from these fun fall festivities!
Decorate Your Home
One of the best ways to get into the spirit is by surrounding yourself with all things fall! Perhaps you can deck out your front door with a fall wreath and a cute doormat. Inside, you can cozy things up with candles, blankets, and warm-colored pillows. Want an extra challenge? Perhaps you can make a DIY piece of decor for fall! No matter what you decide to do, it will help transform your space into an autumn escape. If you need inspiration, view our blog Decorate Your Apartment for Fall!
Visit the Farmer's Market
While you can also do this in the summer, as the seasons change, so do the offerings at the farmer's market! Stop by a local farmer's market to discover a plethora of new seasonal items. Perhaps you can even buy a new pumpkin to ring in the season!
Go for a Hike
One of the best ways to experience the fall weather is heading to the mountains for a hike. While the leaves may not be quite ready to change colors, the air will certainly be crisp and cool — the perfect hiking temperature! Take advantage of the beautiful weather and go on an adventure.
Go Apple Picking or Pumpkin Picking
Some of the most fun fall-themed activities include apple or pumpkin picking! Head to an orchard to pick apples for the day, or pick out the perfect pumpkin. You'll enjoy the time outdoors, while also hunting down the perfect apple or pumpkin! Perhaps with your findings, you can whip up a tasty baked recipe.
Tailgate from Home
While football season is looking a little different this year, it's best to make the most of it! Why not have a "tailgate" from the comfort of your apartment? There's nothing quite like the crisp, fall air and the anticipation of a football game, so prepare your patio or balcony for lounging outside with your roommates or live-in family members. Then, whip up your favorite tailgating appetizers, and enjoy the pre-game excitement — almost like old times!
Although things are far from normal this autumn, there are plenty of fall festivities to do that will get you ready for the change in seasons. Whether you spice up your home decor or host a small tailgate, you're sure to enjoy it!
---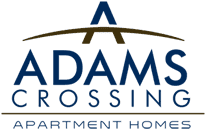 Adams Crossing provides residents with the top affordable luxury apartments in Waldorf. We love offering fun and useful information to our residents, helping them to enjoy all that apartment living in Charles County has to offer. Schedule a tour with one of our marketing professionals to see why we're a 2019 Top Rated apartment community through ApartmentRatings!