Halloween has come and gone, and Thanksgiving is on its way! Before we know it, autumn will be gone and winter will roll in. With that being said, let's show fall some appreciation while it's here. If the kids are looking for something fun to do on a weeknight after school or on the weekend, it's time to get creative. Kids will love making these fall crafts, and you'll be left with a keepsake for the years to come!
One of the most notable parts of autumn is the colorful leaves. An array of oranges, yellows, and reds flood the trees, making fall one of the prettiest times of the year. Bring a little bit of fall into your home with this craft by One Little Project. Kids will enjoy searching for the perfect leaves to create butterflies and dragonflies! Not only will they be utilizing their creativity, but they'll also spend some time outdoors in the meantime.
These Fall Tree Mason Jar Luminaries by Where Imagination Grows bring the perfect ambiance into your apartment home. Not to mention, they are simple to make and the perfect craft for kids. Crafted with beautiful fall colors and projecting a warm light, your kids will not only enjoy crafting this luminary, but it can also be used as fall decor in the years to come!
When we think of snow globes, our minds immediately jump to winter. However, this craft by The Soccer Mom Blog puts a twist on the traditional snow globe with falling leaves! If young children will be making it, you can use a plastic bottle, but if older children are making it, you can use a mason jar to create an adorable piece of fall decor. Not only is the result a beautiful craft, but you can use this fall snow globe as a sensory bottle, which is perfect for mediation or calming exercises.
There are few things that kids love more than slime. What's not to love? Getting your hands messy with hours of entertainment. Get in the spirit with this fall slime recipe by Teaching Mama. Using just a few supplies, in under 5 minutes you will create a toy that will keep kids busy!
These fall crafts for kids are a great way to celebrate this time of year. Whether your little ones want to create some pretty fall decor or something fun to play with, the options are endless! It's time to get crafty!
---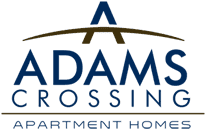 Adams Crossing provides residents with the top affordable luxury apartments in Waldorf. We love offering fun and useful information to our residents, helping them to enjoy all that apartment living in Charles County has to offer. Schedule a tour with one of our marketing professionals to see why we're a 2019 Top Rated apartment community through ApartmentRatings!