This one's for the girls! Valentine's Day is a romantic holiday to spend with your special someone. However, your friends deserve a special day too! Galentine's Day is February 13th. Galentine's Day can be spent hanging out with the other special people in your life. Whether you are single or taken, you can still celebrate Galentine's Day with some of your closest friends. Not sure what to do? Check out some of these ideas on how you can spend it with your gal pals!
Prepare for Your Party
Before you have your friends over, decorate for the occasion! Whether it's with candles, garland, twinkle lights, or however else you decide to get creative, there are plenty of ways to set a cozy mood! Next, whip up some girls' night cocktails. For inspiration, check out this article by Brit + Co. Be sure to make some tasty snacks and appetizers, because every party is better with food. Build your own charcuterie board, or make one of these delicious recipes from Taste of Home! You are now ready to gather your girls for a fun night in.
Wine Tasting
What better way to bond with your friends than have everyone over for a wine tasting? Tell everyone to bring a bottle of their favorite wine, and host your own tasting. Stock up on hors d'oeuvres, turn on a girl power playlist, and enjoy each other's company! If you need some inspiration, check out these wine pairing ideas in our blog HERE.
Mimosa Brunch
Although Galentine's Day is on February 13th, you could still celebrate it during the weekend! If your friends are busy on the weeknights, have them over on Saturday or Sunday for a mimosa brunch. Have each of your friends bring a breakfast dish to share, and set up a mimosa bar with all of the necessary supplies. In addition to orange juice, you can create different variations with pineapple juice, apple cider, or pomegranate juice! Get more inspiration for mimosas here.
Movie Marathon
Nothing says girls night like a movie marathon! Have your closest pals over to watch some of the classics. Movies like Mean Girls, Clueless, The Devil Wears Prada, and of course, any other movies you can think of make for a fun girls night. Pop some popcorn, gather on the couch, and binge-watch some of your all-time favorites.
Paint Night
Whether you're an artist or not, having a craft night with your friends can be fun and relaxing. Get some paint and have each of your friends to bring their own canvas. Of course, have some wine and snacks set out for some extra fun! You can choose an image ahead of time that everyone will paint, or your guests can bring their own inspiration. Ideas of what to paint include pets, landscapes, or flower arrangements. Everyone can paint their own canvas, and in the end, everyone can vote for their favorite. The winner gets a box of chocolates! For tips on how to host a paint night at home, read this article.
Whether you binge-watch your favorite movies, taste wine, or craft, any time spent with your best friends is time well spent. Show your friends you care about them, because friends deserve their own day too! Happy Galentine's Day!
---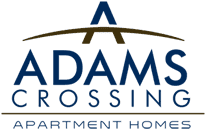 Adams Crossing provides residents with the top affordable luxury apartments in Waldorf. We love offering fun and useful information to our residents, helping them to enjoy all that apartment living in Charles County has to offer. Schedule a tour with one of our marketing professionals to see why we're a 2018 Top Rated apartment community through ApartmentRatings!