November 30th is Small Business Saturday! Small Business Saturday was created in 2010 and encourages people to bring their holiday shopping to small, local businesses on the Saturday after Thanksgiving. When you shop local, you are supporting your local economy, and of course, other members of your community. This Small Business Saturday Spotlight is all about Louise's Soaps. Their local, handmade soaps will make for the perfect, unique gift this holiday season! Consider stopping by on Small Business Saturday to start your shopping for the holidays.
Louise's Soaps uses goat milk and other fine ingredients to make their handmade soaps. They make their soaps in small batches so that each batch receives full attention and care in the making. Amanda, the founder of Louise's Soaps, always wanted to own goats and make goat's milk products. Louise, a Nigerian dwarf goat, got Amanda into her newfound passion: handmade soap! There are two other goats that help in the process. Daffy the goat enjoys graham crackers and Cheetos, while Minnie loves licorice and head scratches!
Types of Handmade Soap
Louise's Soaps offers a variety of handmade soap scents. Some of their scents include orange cedarwood, lavender, turmeric honey, and just plain coffee. If you want to get into the holiday spirit, you can also purchase unique scents like spiked eggnog, vanilla cinnamon, pumpkin souffle, and Christmas Forest. Furthermore, you can see what ingredients are in the soap, how you can use it, and the best way to store it. In addition to their soaps, they even sell shirts, facial scrubbies, and cotton washcloths!
The Importance of Shopping Local
There are plenty of reasons to shop local this Small Business Saturday, and any other day of the year! According to American Express, out of every dollar spent at a small business, 67 cents stays in the local community. By shopping at local businesses, you are stimulating the local economy by helping create local jobs and keeping the money within your community. Additionally, you help the environment because locally-owned businesses use less fuel for transportation and less packaging. Buying local nurtures community and supports entrepreneurship. This Small Business Saturday, consider shopping at small businesses for the holidays! Learn more about why you should shop local here.
---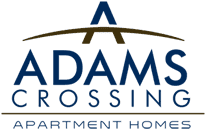 Adams Crossing provides residents with the top affordable luxury apartments in Charles County. We love offering fun and useful information to our residents, helping them to enjoy all that winter in Waldorf has to offer. Schedule a tour with one of our marketing professionals to see why we're a 2018 Top Rated apartment community through ApartmentRatings!