Summer is here, and while the kids have likely been home from school for a while due to COVID-19, now, there is no school work to keep them busy! In the midst of pool days, playing outside, and other fun summer activities, it's likely that they will work up quite the appetite. Chips, ice cream, and other junk foods are probably some of their go-to snacks. However, it's important to incorporate veggies and fruits into the kids' snacks too! If you have difficulties getting your kids to snack on nutritious foods, look no further. We have some delicious, healthy summer snacks for kids that they are sure to love.
For a refreshing and sweet summer treat, try these Chocolate Chip Frozen Yogurt Bites by Finding Zest. The combination of tasty granola, any flavor of yogurt, topped off with chocolate chips makes for a filling, delectable snack. Additionally, you can customize the recipe to whatever your child likes! Choose their favorite flavor of yogurt, and top it with chocolate chips, berries, nuts, or M&Ms. There's plenty of room for creativity!
Of course, frozen pizza bites are a hit amongst the kids. This recipe for Quinoa Pizza Bites by Suburban Simplicity is both delicious and healthy! This recipe is simple to make and can be customized to whatever your kiddos like best. Keep it simple with just cheese, or add some pepperoni, ham, or veggies to the mix to switch it up! Additionally, they can help out in making the pizzas too. The best part is, you can freeze them and save them for later! Double the batch to stock up on this tasty snack.
The kids might want a sweet treat, but you might want them to get in a serving of fruit. Who says they can't do both? With these Frozen Chocolate Peanut Butter Banana Bites by Not Enough Cinnamon, Mom can feel good about feeding the kids fruit, and the kids think they're snacking on dessert. It's a win-win situation! The combination of rich, dark chocolate, creamy peanut butter, and sweet bananas makes this recipe not only healthy but also delectable.
Secretly squeeze in a serving of greens into your kid's day with this Healthy Chocolate Avocado Pudding. You might be thinking — avocado and chocolate together? However, this recipe by Momables will satisfy any sweet tooth, without a hint of the avocado flavor. In fact, it gives the pudding a creamy texture! Cocoa powder, honey, and bananas mask the flavor of avocado, so your children won't even know they're eating something healthy!
With these tasty, healthy summer snacks for kids, they will be anticipating snack time every day! Instead of hearing them beg for a popsicle, perhaps they'll be asking for more frozen yogurt bites or chocolate avocado pudding. By choosing these options, the kids will be getting both a tasty snack and a serving of fruit or vegetables.
---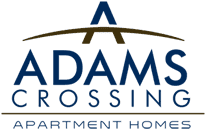 Adams Crossing provides residents with the top affordable luxury apartments in Waldorf. We love offering fun and useful information to our residents, helping them to enjoy all that apartment living in Charles County has to offer. Schedule a tour with one of our marketing professionals to see why we're a 2019 Top Rated apartment community through ApartmentRatings!