If you are looking for local honey in Waldorf, be sure to purchase from Honey Harvest Farm. Honey Harvest Farm produces all-natural and gourmet honey! Their products include raw honey, honey candy, handcrafted candles, lip balm, and more. Additionally, natural honey offers many nutrients and health benefits.
About Their Honey
Jeff and Helen Nelson live in Glyndon as certified beekeepers. They promote beekeeping and raise awareness about the importance of honeybees. Additionally, they want to encourage the use of natural honey as a staple in one's diet. Furthermore, the honey that they sell comes from both their own honeybees and from trusted beekeepers across the country. Their honey comes from honeybee pollination of clover, blueberry, and alfalfa, as well as many other flowers. Also, no flavor is added! In fact, natural honey holds benefits such as antioxidants, calcium, and Vitamins B6 among many others.
Honey Products
Honey Harvest Farm creates a variety of products. As a consumer division of Nelson Apiaries, they operate bee yards in Central Maryland. Not only can you purchase their pure, natural honey, but a variety of other honey products as well. Try their Creamed Honey, in which they combine liquid granulated honey varieties. This creates sweet, spreadable honey! Additionally, they sell Honey Candy from clover honey, which works like a cough drop. Lip balm, handcrafted candles, beeswax and mini bottles of honey make perfect gifts for any occasion. Browse their website to explore the many products that they offer!
Many different retail stores, restaurants, and cafes in Maryland sell Honey Harvest Farm's products. However, their products are also available for purchase online. Additionally, for the month of November, they will be at the Carroll County Agriculture Center for the Christmas Market. From 8:00 am-2:00 pm, enjoy free honey samples. Want to give unique gifts this holiday season? Go shopping online at Honey Harvest Farm's website for the perfect stocking stuffers and presents.
If you are looking for local honey in Waldorf, order some all-natural honey online from Honey Harvest Farm. Their gourmet honey makes for not only a great gift, but something that you and your family can enjoy!
---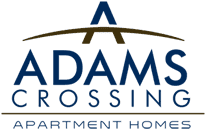 Adams Crossing provides residents with the top affordable luxury apartments in Charles County. We love offering fun and useful information to our residents, helping them to enjoy all that the holidays in Waldorf have to offer. Schedule a tour with one of our marketing professionals to see why we're a 2018 Top Rated apartment community through ApartmentRatings!