Mother's Day is just around the corner, and now more than ever, our moms deserve to be celebrated! Did you buy your mom a gift yet? Although shipping may be delayed given the current happenings, your mom will be appreciative no matter when she may receive her gift. If you aren't sure where to start, we've compiled some of the best Mother's Day gift ideas!
This gift is inexpensive, yet incredibly thoughtful. It's an entire journal full of fill-in-the-blank pages that allow you to tell your mom why you love her. If your Mom appreciates simpler, thoughtful gifts, this is the perfect gift idea for her. Just $7.67 off Amazon, but priceless if it comes from you to your mother!
If your mother likes jewelry, she will love this sentimental birthstone necklace. Get her a necklace with each of her children or grandchildren's birthstones and their first initials along with it. With this beautiful piece of jewelry, she can keep all of her children close to her heart, while also looking fashionable!
There's nothing better than a warm cup of coffee in the morning — except maybe when it's in a temperature control smart mug! Control the temperature of your coffee with an app so that your drink stays warm all day.
Looking for a thoughtful gift this year that will last for years to come? Get your mother Storyworth! If you enjoy listening to stories from her childhood or different time periods throughout her life, this is the perfect gift. Storyworth will ask your mother one question weekly. These questions will likely stir up memories of old stories that happened throughout your mother's life. The questions range from, "how do you like to spend a lazy day?" to "what do you admire most about your mother?" At the end of the year, Storyworth all of the stories together in a beautiful, hardcover book.
Paint Your Life is an incredible website that finds artists from around the world who can create paintings from an image that you send them. Whether it's a portrait of people or even a beloved pet, the results that Paint Your Life offers are astonishing. Simply choose and send an image that you want to be painted. Next, Paint Your Life will go over pricing and find artists who would like to do the work. Next, you can choose the artist who you want to do the painting, and contact them throughout the entire process. Upon completion, your mother will receive a beautiful life-like painting.
Our mothers deserve celebration for the things they do every day, and now is the perfect day to show your appreciation. With these Mother's Day gift ideas, give back to whatever woman means the most to you, whether it's your mother, grandmother, or whoever else deserves recognition. Although our Mother's Day plans likely look a little different this year, we can still make it the best one yet!
---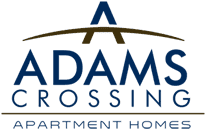 Adams Crossing provides residents with the top affordable luxury apartments in Waldorf. We love offering fun and useful information to our residents, helping them to enjoy all that apartment living in Charles County has to offer. Schedule a tour with one of our marketing professionals to see why we're a 2019 Top Rated apartment community through ApartmentRatings!