May is National Egg Month! For breakfast lovers, eggs are an essential food. The best part about eggs is they are so versatile — scrambled, over-easy, sunny side up, hard-boiled — the options are endless. Additionally, they are used in so many recipes that we don't even realize. Not only are they versatile, but they offer many health benefits as they contain proteins, vitamins D and E, and essential fatty acids. Check out some delicious recipes using eggs.
Whether you choose to eat this tasty sandwich for breakfast, lunch, or dinner, you won't regret giving it a try. This recipe by Great Grub, Delicious Treats combines the deliciousness of a grilled cheese sandwich with that of a flavorful egg. Colby jack and pepper jack cheese give this sandwich a pop of flavor. Whether you like your yolk runny or hard, you can make this recipe however you like it.
These tasty Mini Spinach Frittatas by Cooking Made Healthy are simple to make and are also low-carb and gluten free! Additionally, the recipe suggests different ways you can make it your own. Whether you decide to add onions, bell peppers, and cheddar cheese for a Tex-Mex variety, or use feta instead of parmesan, you can get experimental to find what you like best.
A healthier option then Eggs Benedict but incredibly similar, this recipe for Eggs Florentine will make you think you're out at a restaurant for brunch. Make your own hollandaise sauce and drizzle it over a crisp English muffin with cooked spinach and poached eggs. This delectable recipe from Tastes Better from Scratch will leave you full and satisfied!
This simple recipe by Greens & Chocolate is easy to make and perfect for a weekend brunch with your family, because it can serve 6 people! Whip up a Memorial Day brunch using this tasty casserole. Flavorful sausage, melted cheese, eggs, and flaky biscuit holding it together at the bottom make this recipe a hit.
This recipe by Downshiftology helps you to create an authentic Mexican breakfast dish. You will love this flavor-packed dish, full of fresh salsa, black beans, avocado, cheese, and of course, a sunny-side-up egg. Top it off with a little hot sauce to add a kick! No one will be able to get enough of this extravagant, delicious breakfast dish.
If you're looking to switch up your typical weekend breakfasts, give one of these recipes using eggs a try! With some free time on your hands, now is the perfect time to discover your new favorite brunch recipe. Looking for something sweet to add to your egg dish? Check out our blog to discover some tasty waffle recipes!
---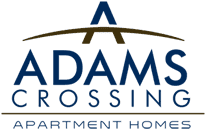 Adams Crossing provides residents with the top affordable luxury apartments in Waldorf. We love offering fun and useful information to our residents, helping them to enjoy all that apartment living in Charles County has to offer. Schedule a tour with one of our marketing professionals to see why we're a 2019 Top Rated apartment community through ApartmentRatings!