If you're getting tired of binge-watching your favorite Netflix shows during social distancing, perhaps you could discover your new favorite skill or hobby. It is by no means mandatory to come out of this situation with a brand new skill, but what better time to try? After all, you've likely never had so much time on your hands. If you're trying to find a new way to spend your time, we've compiled some hobbies to try while social distancing.
Cooking or Baking
Cooking or baking are skills that will benefit you in the years to come. While practicing social distancing, maybe you could try practicing your kitchen skills as well! With some extra time on your hands, perhaps you could whip up that dinner recipe you've been eyeing, but felt you never had the time for. On the other hand, if you're craving a sweet treat, why not bake a cake or some tasty cookies? Many websites like Pinterest have plenty of unique and delicious recipes to try. Put your kitchen skills to the test! Get inspiration for healthy dessert recipes here, or discover fun new dinner recipes to try here.
Crafting
Another perfect social distancing hobby is crafting. Whether it's sketching, painting, sewing, or even coloring in a coloring book of intricate designs, art can have a soothing impact. Additionally, Pinterest is home to numerous craft ideas for anything you can think of — home decor, kids crafts, and more. Perhaps you used to be into drawing or water coloring? Now is the perfect time to pick it back up. Even if you're new to the game, there are some great resources online that can help you create frame-worthy art in no time. You can order art supplies like paint, markers, colored pencils, and sketch pads on Amazon.
Giving Back to the Community
Staying home and following the guidelines of social distancing is the first way you can help to stop the spread of COVID-19. However, if you want to get more involved in helping out, there are plenty of ways you can give back to the local community during a time of need. Perhaps you could make masks and donate them to your local hospital or sell them to people in the community and donate the proceeds to charity or COVID-19 relief. Or, you can donate food to your local food bank. If you're a dog-lover, consider fostering a dog to help alleviate the strain that shelters are facing. There are many ways you can help out during this time, without leaving your home. Here is a list of charities that are taking donations.
Outdoor Activities
While we need to stay home to comply with CDC guidelines, there are many outdoor activities you can engage in while still following social distancing. Activities like biking, skateboarding, tennis, hiking, paddle boarding, or any other outdoor activity can allow you to keep your distance, while practicing a new skill. Not only can doing so give you something new to try, it can also give you a break from being inside and can be a great way to relieve stress in the form of exercise. What outdoor activity will you try? For inspiration, check out our blog Summer Activities to do if Your Vacation Was Canceled.
Learn a Language
While this seems like a long shot, quarantine is a good time to learn a language! In fact, there are many websites or apps that can help you to do so. If you've wanted to learn a language in the past and you're looking for a way to spend your time, perhaps now is your chance to try. COVID-19 may have forced you to reschedule your trip to Thailand, but now you have time to learn the language before you go! Sites like Rosetta Stone offer free trials, so you can see how it works before making a purchase.
Indoor Gardening
Put your green thumb to the test, while also enhancing the aesthetics of your apartment with indoor plants. Indoor plants are all the rage right now because they add a natural and relaxing twist to your space. Why not give indoor gardening a try? Whether you go with plants for decoration or plants for a kitchen garden like basil or mint, you will appreciate your new hobby in the years to come.
We are living in a time full of uncertainties, stress, and all other sorts of emotions, and there's no right way to spend your days. It's important to do what is best for you. If you're taking this time to simply relax, unwind, and spend time with your family, that is a great way to spend it! If you're getting a bit stir crazy, perhaps you could pick up a new skill to have a fun way to pass the time. These hobbies to try during social distancing allow you to try something new, while still following guidelines.
---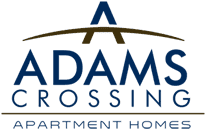 Adams Crossing provides residents with the top affordable luxury apartments in Waldorf. We love offering fun and useful information to our residents, helping them to enjoy all that apartment living in Charles County has to offer. Schedule a tour with one of our marketing professionals to see why we're a 2019 Top Rated apartment community through ApartmentRatings!