Before we know it, Valentine's Day will be here! Sometimes, planning ahead can be difficult. However, when it comes to this romantic holiday, it's best to make reservations at your favorite restaurant ahead of time. Luckily, we've found some of the best restaurants around Waldorf for Valentine's Day! Save your table ahead of time so you and your special someone can share a delicious meal and romantic date.
Lucianna's Steakhouse is the first of its kind in Waldorf, serving up Brazillian cuisine! Their salad bar offers extensive choices, and they also serve endless meat on skewers. Combining Southern Maryland BBQ with Brazilian churrascaria, you'll want to come hungry. On Valentine's Day, they will be serving both lunch and dinner. Lunch will have seatings available at 11 am, 12:30 pm, and 2 pm, offering salmon, sausages, flank steak, and much more. Dinner seatings are available at 4:30, 6 pm, 6:30 pm, 8 pm, and 8:30 pm. You can find the full Valentine's Day menu details on their Facebook page.
Shark Bar and Seafood House serves fresh, delicious seafood, craft cocktails, and more. Using local farm produce and fresh local seafood, they support a "sea-to-table" policy in all of their dishes. The sleek, cool environment makes for a perfect date night, and their mouthwatering, Cajun-flavored seafood dishes will leave you satisfied. Make your reservations today to enjoy a meal at Shark Bar and Seafood House!
The Prime Street Grille earned the Diners' Choice Award in 2019 and was listed in the top 10 Diners Choice Winners in Maryland and DC suburbs. Their highly-esteemed restaurant offers delectable seafood and steak dishes. Testimonials from their website boast nothing but positive reviews, commending their lamb chops, crab cakes, and atmosphere. For Valentine's Day, they have a special menu featuring different appetizers, entrees, and sides. To enjoy an elegant evening at The Prime Street Grille, make your reservation today.
Offering a wide variety of Japanese dishes including sushi, Hibachi, and Japanese Ramen, head to Kobe Japanese Grill & Bar for a romantic evening of delightful cuisine. Offering an extensive list of appetizers including calamari, crab rangoon, and gyoza, as well as soups, salads, sushi rolls, and other entrees, there is something here for everyone. Make your reservation today at Kobe Japanese Grill & Bar for an evening of delicious food in an intimate, romantic atmosphere.
This Valentine's Day, there are plenty of restaurants around Waldorf that will offer the perfect, romantic setting for you and your loved one. Enjoy a night out on the town at some of the best local restaurants and create lasting memories with your special someone this Valentine's Day!
---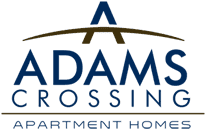 Adams Crossing provides residents with the top affordable luxury apartments in Waldorf. We love offering fun and useful information to our residents, helping them to enjoy all that apartment living in Charles County has to offer. Schedule a tour with one of our marketing professionals to see why we're a 2018 Top Rated apartment community through ApartmentRatings!