To no one's surprise, many summer plans that you originally had may have fallen through. From graduations and weddings to parties and vacations, COVID-19 has thrown a wrench into many summer activities. If you had to cancel your summer vacation, you may be feeling pretty bummed out. However, you still deserve to have some fun this summer! Here are some summer activities to do if your vacation was canceled.
Have a "Beach Day"
Many look forward to their annual family beach trip. While you may not be able to get everyone together and head to the beach for a week, you can still get creative at home! Put on bathing suits, whip up some fruity smoothies or cocktails (for mom and dad of course), and head outside! Perhaps you could go to a local park to play beach games like volleyball, paddleball, ladder ball, or bocce ball. Although it isn't a week-long tropical vacation, you can still spend time outdoors with your family.
Go on a Day Trip
If you need to get out of town, why not go on a day trip? From the mountains to the coast, there are many places you could visit to escape Waldorf for the day! Are you missing that crisp mountain air? Perhaps you could head to South Mountain State Park for a day full of hiking and beautiful views. On the other hand, head to the water at Sandy Point State Park for a beach day on the waters of the Chesapeake Bay. Of course, no matter where you venture, the CDC guidelines apply. However, it will be a fun way to get out of town for the day!
Virtually Travel
While you may not be able to hop on a plane and visit beautiful places like national parks, Europe, and more, many points of interest are actually offering virtual tours. Have you dreamed of going to Yellowstone? Now is your chance! They are offering virtual tours that allow you to explore as if you're really there. Where is your dream location? Check to see if they are offering virtual tours, and have a day exploring places you've never been or seen. Then one day, you can visit there in real life! Other locations offering virtual tours include Disney World, featuring some of their most famous rides, or New York City, featuring places like the Statue of Liberty. Do you have a place in mind? See if they're offering anything online!
Spa Day
If you were looking forward to a vacation for the relaxation aspect, you can still relax at home! Host a spa day for yourself. Gather your fluffiest robes, towels, and slippers. Purchase face masks, lotions, and bubble bath. Set the mood with candles or essential oils, and kick back and relax! Just because you're not lounging on the beach with a cold drink in hand, doesn't mean you can't have a day of relaxation!
While canceling summer vacation is a tough call to make, it is for the safety of your family. Don't let this ruin your summer! With these fun summer activities, you can make the most of these warm months without extensive travel.
---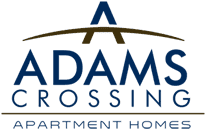 Adams Crossing provides residents with the top affordable luxury apartments in Waldorf. We love offering fun and useful information to our residents, helping them to enjoy all that apartment living in Charles County has to offer. Schedule a tour with one of our marketing professionals to see why we're a 2019 Top Rated apartment community through ApartmentRatings!