January 24th is National Peanut Butter Day! However, if you're a peanut butter lover, this holiday might be every day for you. What better way to celebrate the occasion than with a creamy, peanut buttery treat? We've gathered some of the tastiest peanut butter recipes for you to try.
First thing's first — breakfast! These Peanut Butter Pancakes from Easy Healthy Recipes are the perfect way to start your day. Topped with peanut butter maple syrup and chocolate chips, who says you can't have dessert for breakfast? Not to mention, they're incredibly delicious. Whether it's a weekday or Sunday brunch, you'll want to try these pancakes!
Who knew lasagna could be sweet? This recipe for Peanut Butter Crunch Lasagna by My Heavenly Recipes is decadent, flavorful, and requires no baking! Layers of Nutter Butter cookies, chocolate pudding, and a sweet cream cheese mixture make this recipe absolutely delicious.
This recipe by 6 Clever Sisters for Peanut Butter Sheet Cake is simple to make and delightful. You won't be able to have just one piece! Topped with a sweet peanut butter frosting, this cake is sure to be a hit.
Looking for a quick and easy treat? These Peanut Butter Protein Cups by Healthy Fitness Meals are simple to make and high in protein, making them the perfect afternoon snack to give you a much-needed pick me up. No need to buy peanut butter cups at the store. Once you try this recipe, it will be your new go-to!
Whether you're in the mood for a peanut butter snack, a flavorful breakfast, or a decadent dessert, try one of these peanut butter recipes!
---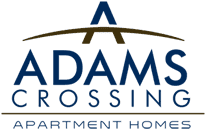 Adams Crossing provides residents with the top affordable luxury apartments in Waldorf. We love offering fun and useful information to our residents, helping them to enjoy all that apartment living in Charles County has to offer. Schedule a tour with one of our marketing professionals to see why we're a 2019 Top Rated apartment community through ApartmentRatings!