Believe it or not, Thanksgiving is almost here! What are you looking forward to indulging in the most? Perhaps a piece (or two) of pie for dessert, or the star of the show, the turkey. However, some of the best parts of a Thanksgiving meal are the sides! If you're looking to switch it up this year, try one of these tasty Thanksgiving side dishes that everyone is sure to enjoy!
Brussel sprouts have become an increasingly popular dish. These Maple Bacon Brussel Sprouts by Our Salty Kitchen are absolutely delicious and easy to make! You can never go wrong adding bacon to a dish; it simply adds a delicious, crisp flavor. In addition to bacon, this dish features flavors of bourbon and a crunch of pecans. Take your Brussel sprouts to the next level with a recipe like this!
If you like cooking, you know that a crockpot is a secret weapon in the kitchen. Not only do they allow for delectable recipes, but they make cooking simple! These Honey Butter Thyme Glazed Carrots by Savory Nothings is perfect for Thanksgiving. Buttery, sweet, and flavorful, you'll have a tasty side dish with a prep time of 5 minutes. While it cooks for 3 hours, you'll be able to get other food prepared in the meantime!
Feature the flavor of cranberry with these delectable Sweet and Spicy Cranberry Meatballs by Carlsbad Cravings. The tender meatballs soak up the flavors of ketchup, cranberry sauce, hoisin, and hot wings sauce to create a mouthwatering dish. The best part is, they're made in a crockpot for stress-free cooking! Serve them as an appetizer while people socialize, or set them out on the table as a side dish.
Macaroni and cheese, or mashed potatoes? Why not have a little of both? With this Cheesy Potato Casserole recipe by The Diary of a Real House Wife, you don't have to choose. Enjoy delectable potatoes topped with plenty of cheese for the ultimate comfort food side dish. Sour cream and cream of chicken soup give this dish the casserole texture, and the flavors of cheddar cheese, onions, and butter pull it all together. Indulge in this tasty side dish at Thanksgiving this year!
Is your mouth watering yet? Don't worry; Thanksgiving is almost here! With these Thanksgiving side dishes, it's sure to be the best one yet. Gather around, give thanks, and enjoy a delicious, home-cooked meal.
---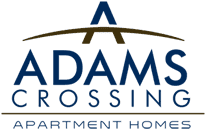 Adams Crossing provides residents with the top affordable luxury apartments in Waldorf. We love offering fun and useful information to our residents, helping them to enjoy all that apartment living in Charles County has to offer. Schedule a tour with one of our marketing professionals to see why we're a 2019 Top Rated apartment community through ApartmentRatings!