Although summer is about being outdoors, sometimes the weather doesn't cooperate! From excessively high temperatures to rainy days, there are times that we can't be outdoors — AKA the perfect time to watch a movie! To stay in the summer mood even on a rainy day, watch one of these summertime movies.
Grease
When we think of summertime classics, Grease often comes to mind. When innocent Sandy moves to town and has a summer fling with Danny, a rebellious teen, that's all they think their romance is. However, when they end up at the same high school on the first day of school, they realize how small the world really is. Will they be able to maintain their summer fling with the dramas of high school and differing friend groups? You'll have to watch and see! Full of singing and dancing, Grease will be a hit for everyone in the family.
The Sandlot
Play ball! If you haven't seen The Sandlot, now is certainly the time to do so. When Scotty Smalls moves to town at the start of summer, he fears he won't make friends. Then, he meets a group of neighborhood boys who play pickup games at a local baseball field. They take him under their wing and soon have a summer of fun — that is, until they lose Scotty's step father's prized baseball signed by the one and only, Babe Ruth. Follow them through adventures and shenanigans as they try to retrieve the baseball and enjoy their summer.
Blue Crush
The setting of Blue Crush alone is summery, taking place in beautiful Hawaii. Anne Marie lives with her two friends and sister. Life for them basically consists of surfing, working, and then more surfing. With a big competition coming up, Anne Marie has been practicing non-stop. However, when she meets Matt, her priorities begin to change. Will her summer fling get in the way of her success in the surfing competition? Watch Blue Crush to find out!
High School Musical 2
If you haven't seen the original High School Musical, you may want to watch that as a prerequisite to the second one. However, High School Musical 2 is the ultimate summertime movie. A group of friends decides to all get jobs at the local country club, making for a summer of fun — or so they think. Come to find out, working with your friends or your significant other isn't exactly all they dreamed it to be. Singing, dancing, and pool days, this summer film is fun-filled and family-friendly!
The Lion King
The Lion King, both the original and the newest version, is an instant classic that has been cherished by many for years. Follow the journey of Simba as he grows from an adventurous lion cub to the king of his pride. Fun songs, humorous characters, and much more make this movie, both new and old, an all-time favorite.
Beat the heat or escape the rain and watch one of these summertime movies. From classics to rom-coms, there are plenty of movies that will keep you in the summer mood!
---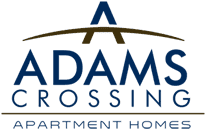 Adams Crossing provides residents with the top affordable luxury apartments in Waldorf. We love offering fun and useful information to our residents, helping them to enjoy all that apartment living in Charles County has to offer. Schedule a tour with one of our marketing professionals to see why we're a 2019 Top Rated apartment community through ApartmentRatings!