The summer is slowly winding down and soon enough the kids will be preparing for school. However, this year it's possible that school is going to look a little different! With some schools remaining completely virtual, it can be a confusing time for both students and parents. Check out these tips for the upcoming school year to ensure the transition to online schooling goes smoothly!
Keep a Routine
First and foremost, keeping a routine is key for virtual learning. Since students are in their home environment, it can be difficult to feel focused. Have students prepare as if they are truly going to school — get up, put on an outfit, and eat breakfast. Then, they'll be ready to learn virtually with their teachers! Although it isn't the same as hopping on the school bus and stepping into the classroom, keeping a routine will keep them in the school mindset.
Pick a Good Place to Learn
Although most homes aren't equipped to turn into classrooms, it's important to make sure that the learning environment is geared to the success of your student! There are a few factors to consider when figuring out where they will be doing virtual school. If they're in a place that is too isolated, they may not pay much attention since no one is watching them. Perhaps set up a place in the kitchen, but be conscious of their space throughout the day to limit distractions. Of course, you can ask them what space they prefer as well!
Gather School Supplies
Although students will be doing schoolwork at home, they still need to be equipped with the right school supplies to succeed! Hopefully, teachers will provide students with a list of supplies they need. For notebooks, pencils, and more, look at places like Walmart, Dollar Tree, or Staples for low-cost supplies.
Maintain Social Interaction (To An Extent)
A concern of many parents is how schooling from home will impact the mental health of children. Without the social interaction they receive from their classmates, it can take a toll on kids. If you're comfortable, a great way to maintain social interaction is to have one or two friends who your child can "go to school with," called a pod. This can allow for a simulated classroom setting if the students are in the same class. Group schooling is becoming a popular option for parents as it will allow kids to be around at least one other person for social purposes, while still following CDC guidelines.
Hire a Tutor
Another concern regarding schooling is that parents may have to go to work during the day and can't help their children navigate online schooling. If parents are comfortable, hiring a person to guide your child throughout the school day is an option. Since teachers are guiding the class throughout the day, the "tutor" would ensure that students are on top of their work and logging online when they are supposed to for class. This could even just be in the form of a nanny, as it may just be helpful for students to have some guidance while parents are at work.
Although COVID-19 has completely transformed our lives, we are all in this together. Now, it's important to provide our students with the tools that they need to succeed while doing school online. These tips for the upcoming school year will allow parents and students to feel prepared in tackling online schooling!
---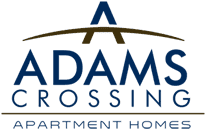 Adams Crossing provides residents with the top affordable luxury apartments in Waldorf. We love offering fun and useful information to our residents, helping them to enjoy all that apartment living in Charles County has to offer. Schedule a tour with one of our marketing professionals to see why we're a 2019 Top Rated apartment community through ApartmentRatings!