Now that summer is in full swing, there's plenty of activities to do outside! For date nights, it may be difficult to achieve your typical plans such as going to the movies or going to your favorite restaurant. However, now is the perfect time to get creative! With these outdoor date night ideas, you and your special someone will have a blast and put a twist on the typical date night.
Dinner with a View
While you may not be able to do a fancy dinner sitting inside your favorite restaurant, you can certainly still enjoy a meal together! Whether you grab takeout from a local restaurant or pack up a picnic, head to your local park or any other outdoor area. Enjoy a delicious dinner, while also taking in a beautiful view together!
Go Camping
If you're an outdoorsy couple, perhaps you could go for a camping trip! This is a great way to get away for even just the night. Since there isn't necessarily a ton to do due to COVID-19, now is the perfect time to unplug and spend time in nature.
Outdoor Movie Night
While movie theaters are still iffy, you can set up your own movie experience that's a little different than just sitting on the couch! Perhaps you can create cozy seating on your patio or balcony, and play a movie on your laptop. Another option is bringing a blanket, pillows, and other cozy items to a field to set up your movie space. Connect your laptop to a hot spot and enjoy a movie under the stars. Bring some snacks and enjoy an outdoor movie — pretending you're at the drive-in!
Watch the Sunset
Do you have a favorite place to watch the sunset? If you don't, now is the time to go on the hunt. This simple, romantic date idea is a great way to explore your local area, without spending a ton of money! Simply find a place that provides an expansive view, pack up some dinner, and watch the sunset from your car. Not only will you enjoy each other's company, but you'll also get to see the breathtaking sunset.
Stargazing
Another simple and romantic date night idea is to go stargazing. Escape the city or suburb lights, and head to a more remote area. Without street lights and building lights, you'll have a clear view of the night sky. Bring a blanket and head to the perfect stargazing spot for a romantic evening under the stars.
Tie-Dye Date
Do you want to put your creative side to the test? A fun and unique outdoor date idea is tie-dying! Shirts, sweatpants, tank tops, and more — the items you can tie-dye are endless. Additionally, this task is easily done outdoors to limit the mess it can create. Pick your colors, pick what you want to tie-dye, and create something fun together!
While times are far from normal, that doesn't mean date nights have to be put on hold! With these outdoor date night ideas, you and your special someone will enjoy nights of summer fun.
---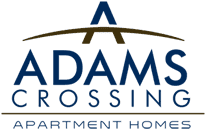 Adams Crossing provides residents with the top affordable luxury apartments in Waldorf. We love offering fun and useful information to our residents, helping them to enjoy all that apartment living in Charles County has to offer. Schedule a tour with one of our marketing professionals to see why we're a 2019 Top Rated apartment community through ApartmentRatings!