Valentine's Day is a day full of chocolates, flowers, cards, and romance. However, there are plenty of ways for children to celebrate Valentine's Day as well! They may celebrate by exchanging Valentines with their classmates, but there are plenty of crafts they can do at home to give to neighbors, grandparents, or close friends. Check out these Valentine's Day crafts for kids to enjoy on the days leading up to Valentine's Day, or on the special day itself!
Use your child's fingerprint to create a keepsake to last a lifetime! Let them choose a color, and press their finger into an ink pad. Then, press their finger onto a piece of paper to create the shape of a heart. Afterward, the paper will then attach to a glass gem. You can create a magnet or even a necklace or bracelet! You can save this adorable and easy craft for years to come.
If your child has to bring a box into school for Valentine's Day, they will show up in style with this craft by Design Improvised. Purchase a heart-shaped paper mache box and cut a slot in the top to welcome Valentines! Then, hot glue pom-poms of all sizes and colors all over the top of the box. From reds, whites, pinks, and sparkles, the more pom-poms the better!
These adorable Valentine's Friendship Necklaces are the perfect craft for kids to make with their friends! Invite a couple of their friends over and help them craft these cute friendship necklaces by Make and Takes. They are easy to make, and can also be used as keychains if they aren't interested in a necklace!
Made with tissue paper and glue, these Rainbow Heart Suncatchers by Fireflies and Mudpies resemble stained glass! Print out a heart template and cut out the heart shape, then have your children cut up squares of tissue paper and lay them out on the heart. In just 5 simple steps, you and your children will enjoy the colorful masterpieces. Hang them up on the window for display, and enjoy how the light shines through the colors!
The classic Valentine's Day candy we all know and love, Conversation Hearts, can be used in this craft. The Conversation Heart Photo Frames by Preschool Inspirations are a fun craft for kids that lead to adorable decor for Valentine's Day. Children will enjoy lining craft sticks with candy hearts, making an adorable picture frame! Let them choose their favorite picture and put it in the newly created picture frame. Hang it up with magnets on the fridge, or attach a string to hang it up in your home.
Valentine's Day is a fun day for adults and for children. After all, who doesn't enjoy candy and crafts? If you're not sure where to start, these Valentine's Day crafts are the perfect way to enjoy this loving holiday with your children.
---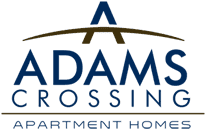 Adams Crossing provides residents with the top affordable luxury apartments in Waldorf. We love offering fun and useful information to our residents, helping them to enjoy all that apartment living in Charles County has to offer. Schedule a tour with one of our marketing professionals to see why we're a 2018 Top Rated apartment community through ApartmentRatings!