Do you have an aspiring spy in your family? If your children enjoy playing spy and going on pretend secret missions, you'll want to bring them to the Washington DC Spy Fest! On January 31st from 6 pm to 9 pm, head to the Spy Museum. See if you and your family have what it takes to be a spy!
More About the Washington DC Spy Fest
If you're looking for a family-friendly activity to enjoy, you're in luck. Crack secret codes, go on mini-missions, and put your skills to the test at the Washington DC Spy Fest. Children and families are invited to the Spy Museum for demonstrations by experts, as well as spy skill challenges! In order to enter the event, purchase your tickets today. This event is for ages 5 and up, and tickets are $16. Tickets include after-hours admission, a scavenger hunt, and much more! Additionally, there must be one parent for every five KidSpy agents! If you're a member of the inner circle at the Spy Museum, tickets are only $14. Not a member? Click here for more information.
The Spy Museum
In addition to the Spy Fest, the Spy Museum has plenty to do! Step into a world of spy artifacts, interactive exhibits, and more, to learn what it's like to be a spy. When you arrive at the Spy Museum, you will head to the briefing center. Here, you will receive a new identity and a badge for your undercover mission. Your mission will be tracked throughout the museum. Afterward, you can access a full debrief of how you performed! Tickets for adults are $24.95, ages 13 through 64. Tickets for ages 7-12 are $14.95, and ages 6 and under get in for free! For seniors, military, law enforcement, intelligence community, and college students with a valid ID, tickets are $19.95.
Exhibits & Galleries
Once you receive your new identity and badge, you're off to explore all of the museum's exhibits and galleries to get a behind the scenes look into the life of a spy. At the Stealing Secrets gallery, explore the many inventions created and multiple stories from real spies. In the Making Sense of Secrets gallery, test your coding skills! Analyze codes and learn how analysts make sense of patterns to crack codes. In the Decision Room, engage in an interactive session that the CIA used when hunting for Osama Bin Laden. Discover the techniques leaders use to influence international events, as well as the different kinds of operations that have occurred. Learn about skills, techniques, and the history of spies as you wander through the museum on a mission!
Whether you bring your family to the Spy Fest or visit the exhibits at the Spy Museum, you'll engage in a unique learning experience. Take a step into the life of a spy, learn the tactics and skills they use, and experience something new! Purchase your tickets today.
---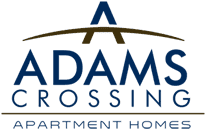 Adams Crossing provides residents with the top affordable luxury apartments in Waldorf. We love offering fun and useful information to our residents, helping them to enjoy all that apartment living in Charles County has to offer. Schedule a tour with one of our marketing professionals to see why we're a 2018 Top Rated apartment community through ApartmentRatings!