After the year we've had, we all want a little holiday cheer and some much-needed time with loved ones. However, it's also important, now more than ever, to consider ways that you can give back this holiday season. You don't truly know how much even the smallest gesture can mean to someone! With this in mind, discover ways that you can give back this holiday season.
Shop Small
When we're in need of virtually anything, we immediately hop on Amazon to quickly fulfill our requirements. However, this year when planning out what you're buying for family and friends, consider shopping small. The pandemic has drastically impacted small businesses, even forcing many to shut down. Help bring business to local restaurants, boutiques, and coffee shops by getting your gifts there! In particular, gift cards are a great gift that the receiver will enjoy, and the purchase will assist a small business.
Check On Seniors and Others in Need
While this year has been challenging for many people, it's also incredibly difficult for seniors and others who cannot see their families. If you know a neighbor or family member who is more at risk, perhaps you could deliver meals, groceries, or other items to them this holiday season. If you can't deliver anything, simply give them a call and talk with them! Checking in and communicating is especially important at this time.
Collect Items for a Food Drive
Money can already be tight during the holiday season, not to mention a holiday season during a pandemic. Additionally, there are probably more people suffering from hunger in your area than you realize. With this in mind, collect non-perishables like peanut butter and canned goods from friends and family. Then, find a local food drive to which you can donate.
Donate Items You No Longer Need
If you're planning on cleaning out your closet, consider donating old clothing to somewhere like the local Salvation Army. Additionally, you could donate toys, old or new, to places like Goodwill, Toys for Tots, or the Ronald McDonald House. If you don't have clothes or toys to donate, consider giving blood! To avoid potential future blood shortages, the Red Cross is encouraging people to donate.
It's certainly important to focus on your friends and family during the holiday season. However, this year, consider ways that you can also give back to your community and those in need.
---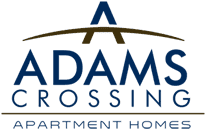 Adams Crossing provides residents with the top affordable luxury apartments in Waldorf. We love offering fun and useful information to our residents, helping them to enjoy all that apartment living in Charles County has to offer. Schedule a tour with one of our marketing professionals to see why we're a 2019 Top Rated apartment community through ApartmentRatings!