March is Women's History Month, a month dedicated to honoring females' contributions to history. What was once a week-long local celebration in California is now a nationwide month-long event. There are numerous ways to recognize, commemorate, and celebrate Women's History Month in DC, which is under an hour's drive from Adams Crossing Apartments. How will you take time this month to honor some of the most influential women in history?
In 1978, the Education Task Force of the Sonoma County Commission on the Status of Women celebrated "Women's History Week." They chose the week of March 8th so that it would fall on International Women's Day. Their movement spread like a wildfire across the nation, and as a result, women everywhere began to celebrate. In 1980, President Jimmy Carter issued a proclamation, which officially declared the week of March 8th National Women's History Week. It wasn't until 1987 that the week turned into a month-long celebration. Each year, there is a theme for the month. This year, the theme is "Valiant Women of the Vote." This celebrates the women who fought for suffrage rights for women and who continue fighting for others' voting rights.
How You Can Celebrate
There is no better place to celebrate Women's History Month than in Washington, DC. Many museums feature exhibits that focus on successful, influential women in history. These museums include the National Gallery of Art, Smithsonian Institution, and the United States Holocaust Memorial Museum, in addition to other exhibits.
National Portrait Gallery
Visit the National Portrait Gallery to discover the "One Life: Marian Anderson" Exhibit. A singer and a diplomat, Marian Anderson performed on the steps of the Lincoln Memorial in 1939 while also holding a leading role as a civil rights activist. Additionally, the "Women of Progress: Early Camera Portraits" features portraits of feminist icons from the 1840s and 1850s.
Library of Congress
Visit the Library of Congress for their exhibit, 'Shall Not Be Denied: Women for the Right to Vote". Learn about the history of the women's suffrage, and discover more about the women behind the movement. Photographs, film footage, and more will take you back to the days of Susan B. Anthony and Elizabeth Cady Stanton, in addition to other suffragists. This exhibit is Monday through Saturday from 8:30 am to 4:30 pm through September.
National Museum of American History
An ongoing exhibit at the National Museum of American History is the "All Work and No Play: A History of Women's Invisible Labor". Artifacts such as "costumes" dating back to colonials times will remind us that for years, and even today, women are often deemed responsible for domestic work. Additionally, exhibit "Creating Icons: How We Remember Women's Suffrage" opened on March 6th. Featuring a six-foot-tall portrait of Susan B. Anthony, as well as other items that have been donated. In order to view these exhibits, stop by the National Museum of American History between 10 am and 5:30 pm daily.
National Gallery of Art
Visit the National Gallery of Art on March 12th from 6 pm to 9 pm for a free nighttime event, NGA Nights: Grl Pwr. This evening is all about women! Les the DJ will play tunes from iconic female artists. Additionally, Batala Washington, the all-women Afro-Brazillian drum group will perform. You won't want to miss this unique and exciting experience!
Whatever exhibit you choose to visit, you will be contributing to the celebration of women. Women's History Month in DC is an incredible experience to be a part of. If you're interested in finding more ways to celebrate, click here. How will you celebrate?
---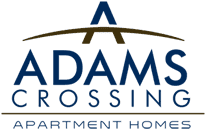 Adams Crossing provides residents with the top affordable luxury apartments in Waldorf. We love offering fun and useful information to our residents, helping them to enjoy all that apartment living in Charles County has to offer. Schedule a tour with one of our marketing professionals to see why we're a 2018 Top Rated apartment community through ApartmentRatings!