October 5th is World Teachers' Day! Started by the United Nations Educational, Scientific, and Cultural Organization (UNESCO) in 1994, it marks the anniversary of the UNESCO Recommendation concerning the status of teachers. This set the stage for the responsibilities of teachers, such as their initial preparation, further education, employment, and learning conditions. Teachers play a crucial role in the lives of students, providing one of the best gifts of all: knowledge. For that, it's time to show some teacher appreciation!
Given the current circumstances, there is no better time to show teacher appreciation. Not only have students been thrown a curveball with virtual learning, but teachers have had to completely transform their traditional teaching tactics. Not to mention, they've been forced to leave behind one of the main reasons people enjoy teaching — the ability to interact with students. With that being said, many of us have had teachers who have positively impacted us. Or, many of us have friends and family members who are teachers. Now is the time to come together and show support for all they are doing to shape the future of students, no matter the circumstances! Check out ways you can show teacher appreciation on World Teachers' Day.
Ways to Show Teacher Appreciation
Send a Virtual Gift Card
One of the simplest ways to thank a teacher is to send them a virtual gift card. Send a gift card to a coffee shop to fuel them for a long day behind the computer. Or, get a gift card for Walmart or Target to ensure they have the school supplies they need. Additionally, a gift card to their favorite restaurant will allow them to enjoy a tasty meal, without having to cook!
Place a Sign in their Yard
Another simple way to publicly thank a teacher is by putting a sign in their yard! Whether you have a family member or friend who's a teacher, place a sign in their front yard for a sweet surprise. Although it's a small gesture, teachers deserve recognition for all they are doing! If you're the parent of a student, perhaps you could get together with other parents to place signs in the yards of teachers.
Make a Card
If you are the parent of a student, perhaps you could help them craft a homemade card for their teacher. This heartfelt, sentimental idea is a great way to show teachers that students appreciate all that they're doing. Not to mention, it's simple and cost-effective, while also being thoughtful!
Create a Video
If you're tech-savvy, this is a great idea for you. If you're a student or a parent of a student, perhaps you could organize a group video. Ask every student to record themselves saying why they're thankful for their teacher. Have everyone send the videos to whoever will be making the video to create a compilation. Teachers will love to see their students' faces and hear a positive message from students.
Simple gestures to show appreciation will go a long way. In these tough times, teachers need just as much support as students! Whether you have a friend or family member who's a teacher, or you're the parent of a student, consider ways you can show teacher appreciation.
---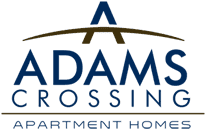 Adams Crossing provides residents with the top affordable luxury apartments in Waldorf. We love offering fun and useful information to our residents, helping them to enjoy all that apartment living in Charles County has to offer. Schedule a tour with one of our marketing professionals to see why we're a 2019 Top Rated apartment community through ApartmentRatings!